Slate Solutions offers quality, high-performing OEM products that are available for private labels. We offer a variety of available products including custom solutions.
Soft Armor
Our soft armor solutions are designed to be high performing, lightweight and flexible. We utilize state of the art technology to ensure our designs have the highest level of performance and comfort. The design process includes statistical analysis on all threats under all types of conditions. These cover standard performance requirements as well as requirements beyond the NIJ standard. Slate Solutions can provide existing soft armor solutions from our catalog or work to develop exclusive OEM designs.
Hard Armor
Slate Solutions' hard armor products are proven to be high performing, thin and durable. The hard armor design process utilizes technology that enhances protection beyond NIJ requirements including special and emerging threats. We have a comprehensive selection of products that ensure customers' needs are met through high quality and performance.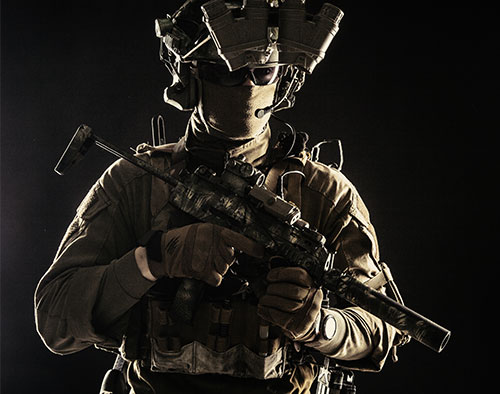 Carrier Systems
Our 25 years of experiences allows Slate Solutions to provide high quality carrier products. As a core competency, the Slate Solutions team has the capability to provide standard or custom carrier solutions to help meet our OEM customers needs. Our goal to is help our customers design products that help end users perform their daily duties without compromising their bodies. We have extensive capabilities which include light duty and heavy sewing operations. Whether you need compression shirts or laser cut plate carriers, we have a solution.
Specialty & Custom Items
Finding the right provider to help solve specialty needs can be challenging. We at Slate Solutions are up to the challenge as we have not only the product knowledge but a focus on quality, performance and supporting our OEM customers from beginning to end. We have expertise in a wide variety of specialty items such as items as protective tent structures to other specialty needs such as ballistic door panels or bunkers.
Ready To Work Together?
Slate Solutions is a partner for life. If you are interested in becoming an OEM Partner of Slate Solutions, you can click here to submit a request or email us at info@slatesolutions.com.